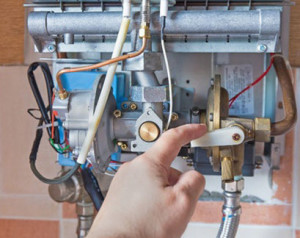 Home heating especially during winter is an invaluable service that you cannot live without. This is because Royal Palm Beach temperatures can drop so low that you can hardly operate indoors without a reliable heating system. As opposed to air conditioning systems, heating systems can be used both during winter and in summer to heat and cool your home respectively.
Because of the fact that your heating system operates 365 days a year, chances are high that it may breakdown after some point if maintenance is not done at the appropriate time and extensively. This is where Royal Palm Beach Air Conditioning comes in with a wealth of knowledge and experience to help you maintain your heat pumps and in case of breakdowns, offer you the appropriate repair services to get it up and running.
Our experts make it easy for you to maintain a comfortable home that is not an inconvenience to your family and friends. We are available 24/7 throughout the year backed by a strong and reliable customer service. This means you won't have to wait for a long time before our track arrives in your premises for a heating repair exercise. This combined with our satisfaction guarantee makes us the leading heating repair professionals in Royal Palm Beach and the surrounding areas.
Heating Systems Installation
Purchasing a brand new heating system is not only a huge financial decision, but can also be a challenge particularly for new homeowners. Not knowing where to begin can make you settle for sub-standard deals that will undermine your heating and cooling operations. Thanks to our EPA approved and certified technicians who can help you figure out the best heating system based on the size of your home, the air quality needs of your family, your desired energy efficiency and financing budget. We will help you all the way through the purchase process up and until installation is done.
Heating Repair Royal Palm Beach
It doesn't really matter whether your heating unit stops working in the middle of the night or after office hours and holidays. We have a reliable field team comprising experts in heating repair that we can send out to your place so that your heating system can be repaired. All our technicians are NATE-certified meaning they can fix your problem correctly without double guessing. Our professionals are trained to service any heating system model including boilers and furnaces.
Heating System Maintenance
Inasmuch as heating system breakdown is something you cannot totally prevent, you can minimize the chances by having routine maintenance visits. We have a number of service plans and heating system tune-ups that can save you energy by ensuring the systems perform more efficiently and limit the number of costly repairs you may have to undergo.
If you want a quiet performing heating system that doesn't consume all your energy making your bill double, get in touch with us today either via phone (561-401-0429) or email and we shall get you sorted.