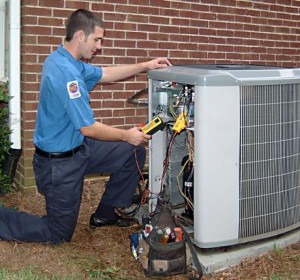 If you live in Royal Palm Beach, you certainly require air conditioning services because temperatures can go as high as 86 to 90 degrees Fahrenheit between May and October. The summers are usually wet and humid because of the tropical rain forest climate that covers Palm Beach County and much of Florida.
We have stood with our customers through the cold of winter and the heat of summer. We offer quality AC services to guarantee them efficient and well-oiled systems.
AC Installation
We have from time to time experienced cases where potential homeowners do not fully understand the size, type or even brand of AC units to install. Some of them battle with the issue of whether to install an AC system or a heat pump.
In some instances, homeowners may want to replace or upgrade their AC units and want advisory support on how to do it without being shortchanged by unscrupulous dealers. In all these circumstances, we have been by the side of our customers advising them on the type of AC units to install and the best exchange deals in the market so that they can get value for their money. In addition, we have helped them to install these systems in the recommended ways for optimal performance.
AC Repair and Maintenance
It's not strange for your AC system to stop working. This is because cooling your home all through summer is not an easy task and the running components may become loose, worn out, or may even break in the process. This is where we come in as air conditioning experts in Royal Palm Beach to help you detect the problem your system could have and help you fix it.
We know the signs AC systems give and what they mean. As a matter of fact, through phone, we can be able to deduce the nature of the problem beforehand. We also request that you give us your AC model, number, and any applicable warranties so that we can prepare in advance before we come to your premises. We repair all brands including LG, Carrier, Bryant, Goodman, Trane, Lennox, Rheem and Ruud. We also offer emergency repair and maintenance.
Maintenance Service Plans
To ensure that you are covered throughout the year and particularly during summer, we have developed customized service plans that ensure your AC components are inspected regularly to prevent emergency breakdowns. An inefficient HVAC system can easily rob you off your indoor comfort as well as cost you so much in power bills. We help you to avoid all that!
Whenever you witness any signs of inefficiency or damage, we request that you get in touch with us through our support line (561-401-0429) or email and we shall ensure that you are attended to promptly.