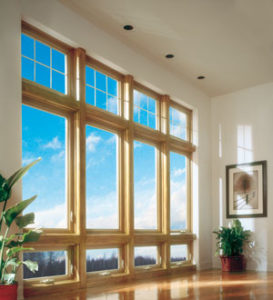 Windows play an important role in your home as far as energy optimization is concerned. This is why homeowners are advised to have these windows installed in their homes in a bid to lower energy bills. If your windows are not energy efficient, chances are you are throwing way money that could have gone into your savings kitty thanks to excessive heating and cooling bills. According to a research done by the U.S. Department of Energy, close to a third of the heat loss in homes occur through windows and doors.
By simply replacing your old windows with new Energy Star specified ones, you can significantly minimize heat loss and give your home the efficiency boost that will save you money. In terms of cost, energy efficient windows are more expensive compared to the traditional ones, but the payoff comes with the lower utility bills you enjoy. When you are doing window replacement, consider ones with the following energy efficient features.
Multiple Panes
Windows with a single pane of glass are not as efficient in providing insulation compared to those with multiple panes. Multiple panes windows normally come in either double or triple pane configurations with sealed layers of air between the panes so as to minimize heat escape or transfer.
Low-E Coating
This coating usually covers the glass panes and helps in reducing heat transfer. This means the coating can prevent heat from entering your home during warm or hot seasons as well as prevent heat from escaping your home during the colder seasons.
Gas Fill
Gas fill like krypton or argon can help in insulating windows and their performance can be much better than air insulation because gas fill has more thermal resistance. The beauty with these gases is that they are inert and non-toxic meaning they don't react with other substances and hence cannot pose any health hazards even if they leak.
Framing Material
Framing materials such as vinyl, fiberglass and wood can help in making windows energy efficient. For instance, vinyl frames come with insulated cavities which give the energy efficiency in your home a boost. Fiberglass frames on the other hand have a much higher heat transfer resistance compared to wood, but are also costly. Wood is pricey and requires high maintenance.
Energy Efficient Window Labels
When buying energy efficient windows, it is important to check that they have been tested and certified by the National Fenestration Rating Council (NFRC). Some of the labels include the U-Factor which measures the quantity of heat that can escape from inside a room, Solar Heat Gain Coefficient which measures how much heat can enter a room from the outside, Air Leakages which represents the quantity of air that can enter a room through the windows and Visible Transmittance which quantifies the light that can make its way into a room.