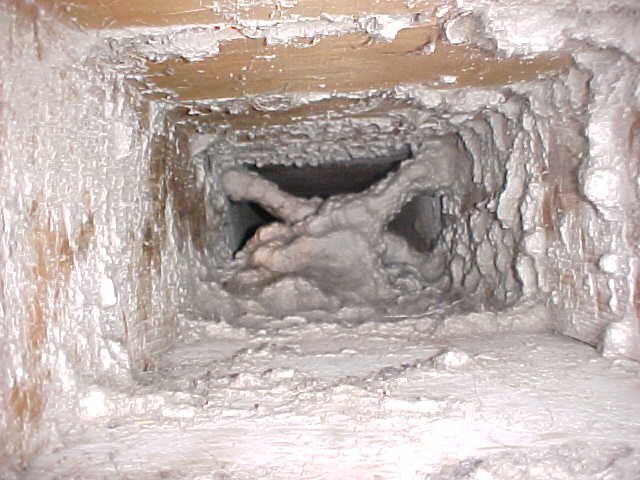 Your ductwork is a key determinant on how your HVAC system operates. With years of debris and accumulated dirt, the ductwork will not only bring allergens and microbes into your home, but also undermine the efficiency of your entire HVAC system and this can escalate the energy bill. At Royal Palm Beach Air Conditioning, we have professional, background-checked and trained technicians who can clean all types of ducts thanks to our powerful cleaning equipment.
Why Air Duct Cleaning?
The positioning of your duct system behind the walls makes it to be mostly ignored despite the fact that it serves as a vital pathway that delivers cool and warm air throughout your home all year round. Whenever your heater or AC system is running, your ducts are also in operation.
The main function of your air ducts is to transfer air from the HVAC systems to which they are attached to circulate it throughout your home. Because of their continuous use, these ducts accumulate grime, debris, dust, allergens and pet dander.
According to the National Air Duct Cleaners Association (NADCA), the average home in the United States produces about 40 pounds of dust every year.
While dusting and vacuuming may be a critical part of your cleaning routine, these methods leave dirt and dust behind because they have no capacity to capture every dust mite your home produces. If not addressed in good time, the dirt and dust builds up in your ductwork and is re-circulated and redistributed within your home causing serious effects on your family's health and cleanliness.
By having a properly constituted cleaning process, chances of your family falling sick as a result of allergies such as pollen and weed will be greatly minimized.
The Air Duct Cleaning Process
Royal Palm Beach Air Conditioning experts are trained and utilize powerful equipment and low to nil VOCs (volatile organic compounds) detergents and cleaning materials. We thoroughly clean your air ducts and rid them of debris, dust, grime, and pet dander among other contaminants. Our powerful suction equipments vacuum out years of accumulated dust from your ducts thus leaving them clear and clean.
Our duct cleaning system at Royal Palm Beach Air Conditioning is one of the most powerful systems in the market today. The system can be applied to any ductwork found in homes from the modern to the classic designs. The techniques our staffs use are powerful and the result of years of training complete with adherence to the guidelines set by the National Air Duct Cleaners Association.
We are among the most respected air duct cleaning professionals in Royal Palm Beach and our crew work 24/7 to ensure that you are safe from these contaminants. Get in touch with us today at 561-401-0429 for a free estimate and professional inspection and service delivery.