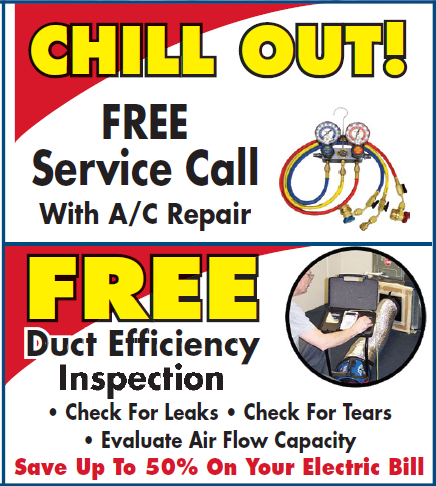 There is nothing as exciting as being in the middle of summer or winter with all your HVAC systems working at peak efficiency. This guarantees you and your family a comfortable stay within the house. Royal Palm Beach has one of the fastest growing populations in Palm Beach County. Its location 15 miles inland from the Atlantic Ocean gives it a unique weather and climatic pattern compared to the other areas lying closer to the Atlantic Ocean.
Known for its many parks, Royal Palm Beach has a mission to protect green space and to make this happen, the village went ahead to acquire 190 acres for the creation of a master central park as well as a passive bird watching and nature park.
To ensure that Royal Palm Beach maintains these green initiatives not only outdoors, but also indoors, we at Royal Palm Beach Air Conditioning have come up with innovative solutions which are ecofriendly to guarantee homeowners comfort throughout the year. We have invested in state-of-the-art equipment as well as skilled personnel who are experienced enough to tell apart different HVAC problems irrespective of their nature.
The Nature of Our Operations
We have a well-designed service delivery charter that sees each customer within our fold attended to in the most efficient and effective manner. We operate on a 24/7 basis and our technicians are all over to guarantee our esteemed customers quick service regardless of the time and venue.
The Services We Offer
At Royal Palm Beach Air Conditioning, we offer a number of services geared towards making our customers comfortable from spring to winter.
Whether you are installing an AC system for the first time or you want to upgrade, our technicians will be there to advise you and help you get the best systems running. We have mastered the installation of all brands in the market because we have partnerships with them. Our installation and repair services are quick and competitively priced giving you time to enjoy your indoor space at less than the expected cost.
Heat pumps breakdowns during winter are common particularly when they have not been serviced as per the required standards. That aside, we stand with our customers to offer them quality heating repair solutions that give them the peace of mind knowing their systems can go the full cycle without exposing them to the biting cold of winter following breakdowns.
The ductwork is one the vital systems whose operation can significantly affect the ensure HVAC system. As such, we are particular to ensure the dirt, dust, and other debris normally lodged into ducts are cleaned giving room to free flow of clean air.
Dryers can at times fail to do what they are designed for and instead set up your house for fire disasters especially where lint has built up over time. We go even to the most neglected sections of your dryer vent to ensure all elements are inspected and certified to be in working order. We recommend cleaning after every 12 months.
The efficiency of HVAC system is largely dependent on how sound your coils are. A dusty or dirty coil can interfere with the cooling process thereby undermining the hard work your AC system puts into the cooling process. Our coil cleaning professionals ensure that every possible loophole is sealed and your coils are working right.
We take pleasure in seeing your family swimming in a warm pool 365 days a year. In order to achieve this, our technicians are always on the move responding to customers call for service and conducting regular pool heating repair and maintenance so that nothing is overlooked. Our 24/7 team also guarantees you quick response in case of emergencies.
At Royal Palm Beach Air Conditioning, we service a number of brands including Rheem, Bryant, Ruud, Trane, Goodman, Amana, Carrier, York, among others. We also carry warranties on parts and repairs.
For quality and reliable HVAC services, kindly get in touch with us via phone (561-401-0429) or email.